Driving a Winner At Airdrie Dodge
AirdrieDodge.com donates to over 100 charities!
We are so lucky to have the opportunity to support these worthy causes which are near and dear to our hearts!
Community Links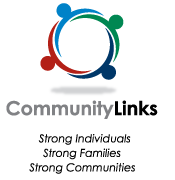 Community Links is a non-profit charitable organization providing support to individuals and families in Airdrie, Cochrane and surrounding areas. They truly are the go to place for people in need and in crisis, and their team of counsellors and support workers are some of the kindest and most compassionate people we have ever met. Their goal is to make sure that all people have access to the services, resources and opportunities they require to promote their well-being. Whether it be help with parenting, depression and grief counselling, coping and relationship skills for youth, senior outreach, family and marital issues, and so much more, Community Links is the place to start.
Bert Church High School Chargers Football
We have partnered with the Bert Church High School Chargers Football team to help in their efforts to support the Airdrie Food Bank. The "Cram the Ram" program was  initiated to collect food donations during each of the their home games and has been a great success do to the teams efforts and the generosity of the local communities.
Airdrie Minor Hockey Association

With a bit of cold in the air and the leaves falling comes the excitement of thousands of children across the country to lace up skates and play "Canada's Game!" Once again, Airdrie Dodge is thrilled to help put a smile on the faces of hundreds of youngsters in our community by being the major sponsor of the Airdrie Minor Hockey Association. We are thrilled to partner with this organization and feel it is another way to give back to our community. It is also a great addition to the wonderful program that Chrysler Canada has in place called Caravan Kids to further support novice hockey in Canada. To all the excited young hockey players out there, play safe and have a wonderful season!
Airdrie Festival of Lights
Get your Glow on every December and enjoy this longtime annual event providing fun for the whole family. We want to help Airdrie Festival of Lights promote the Christmas Spirit.