Spray On Box Liner Specialists
Spray On Bedliners, Calgary and Airdrie!
Whether you use your truck for work or play, protect your investment with a Spray On Bedliner. Airdrie Dodge is a qualified applicator of Armaguard Protective Coatings, with the production done right here on site. Using state of the art equipment, our trained applicators spray an exclusive high quality hybrid blend of polyureas and polyurethanes in truck beds or on what ever you can think of. The unique chemical formulation combines just the right mix of toughness, strength, flexibility, abrasion and cut resistance. This is a hot spray process which produces a slip resistant textured liner bonding in only five seconds, forming a seamless layer of protection that can handle anything you or mother nature can throw at it.
Contact our Accessories Department to work out a quote, or drop by and check it out for yourself.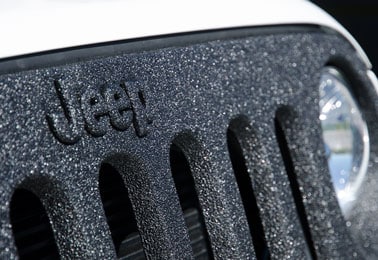 Why Armaguard?
Imagine a liner that:
permanently prevents rust
is scratch resistant
prevents load shifts
reduces noise and dampens vibration
provides a contoured fit with no loss of space
allows the addition of other accessories with no hassle
provides safe, sure footed traction
looks like it belongs on your truck
is maintenance free
makes used trucks look new again
Spray in bed liners are a great looking addition to any truck - New or Used.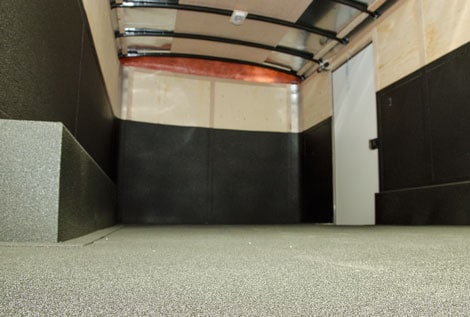 More than just for Bed Liners!
Whatever you have that needs a tough seamless layer of protection against anything you can throw at it, Armaguard may be the solution.
Trailers
Jeeps
Hail Damage
Rocker Panels
Agricultural
Commercial
Industrial
Increase the resale value of your vehicle instantly.