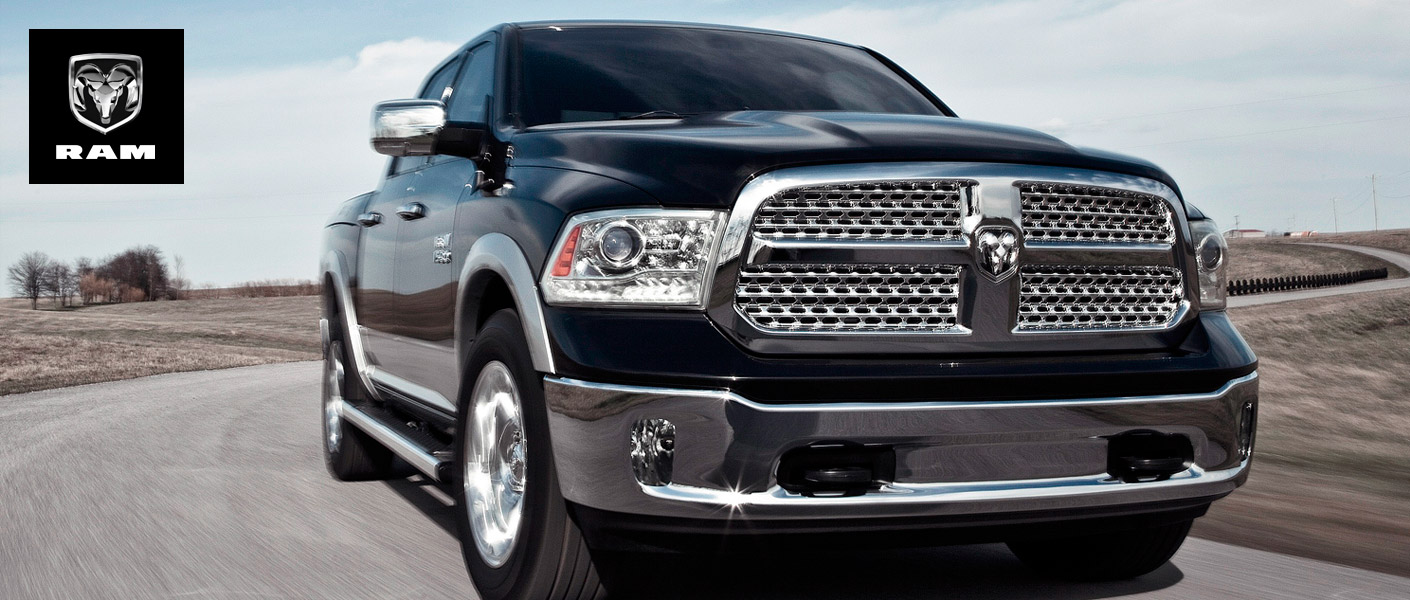 2014 Ram 1500 in Calgary, AB
The 2013 model Ram 1500 proved to be the definitive standard-bearer in the class of full-size pickups. Achieving an impressive trifecta of top honors, the 2013 Ram 1500 currently reigns as the North American, Rocky Mountain, and Motor Trend Truck of the Year.
With 2014 models now available, Ram's quest continues to command the full-size pickup category with innovative and class-exclusive offerings. For drivers of the 2014 Ram 1500 in Calgary, AB, that quest continues at Airdrie Dodge.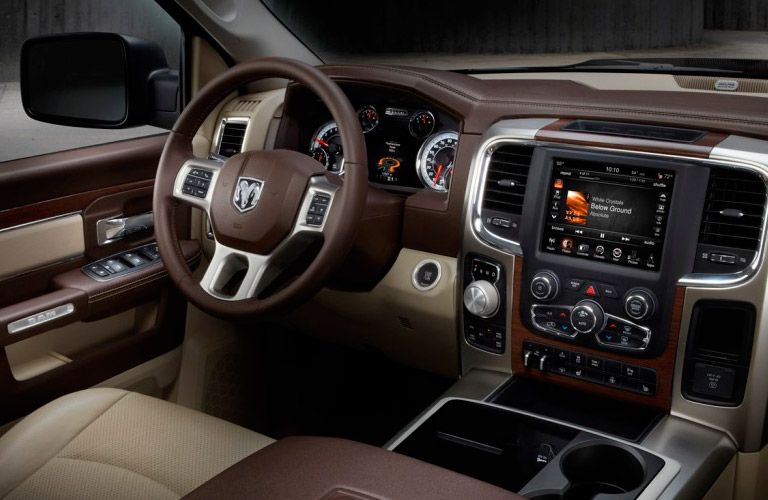 Powerful Performance
When it comes to engine options with the 2014 Ram, drivers cannot go wrong with any of the 1500's powerful motors. The standard 2014 Ram is equipped with a 3.6L V-6 that has been recognized as one of the 10 best engines in any automobile the last three years running. A 395-horsepower Hemi® V-8 is also available to provide additional muscle for heavy-load towing.
Underlying the performance components of the 2014 Ram 1500 in Calgary, AB is a standard, automatic TorqueFlite® eight-speed transmission. This class-exclusive feature allows Ram to achieve fuel economy splendidly disproportionate to its power output.
The First Light-Duty Diesel
Light-duty pickup drivers have long awaited a day for diesel in the Ram's class of trucks. The available 3.0L EcoDiesel V-6 under Ram's hood makes the 1500 the first light-duty truck to offer a diesel option. Despite its smaller displacement, the turbocharged diesel engine is fully capable of hauling large loads with 420 lb-ft of torque. Also supported by the TorqueFlite® eight-speed transmission, Ram estimates the diesel 1500's fuel economy at 8.7L/100km (27 mpg) during highway driving. Adding a diesel option to the 2014 Ram 1500 in Calgary, AB is one more aspect of Ram's plan to remain the top dog in the full-size pickup category for 2014.
Providing expert service to the Airdrie, Coventry Hills, and Calgary area, Airdrie Dodge is home to the region's best Dodge, Jeep, Ram, and Chrysler vehicles. With plenty of trucks in stock, click to view the most up-to-date inventory for the 2014 Ram 1500 in Calgary, AB. Then schedule a test drive to get behind the wheel of the front-running 2014 Truck of the Year candidate today.